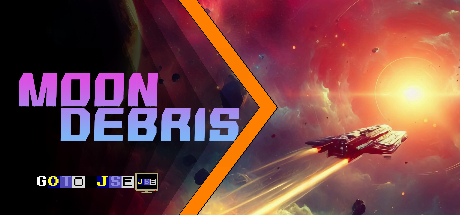 Blast away the moon debris and collect any crystals that might show up along the way, in this fast paced redo of Asteroids.
Peow Peow Peow!
You can
Play this game over at itch.io
, or alternatively over at
GotoJSE
-=-=-
View on YouTube
Note : This game runs slow in Firefox. Firefox appears to be slow at drawing blend-mode sprites and things.
Let me know how it runs on your setup, and what your setup is.
Controls

- Turn

- Thrust

- Shoot
What I Didn't Do
I didn't add any weapon powerups or anything like that. This is a standard "Jay can't come up with anything other than double-shot/triple-shot" scenario, where I tried my best to think of stuff, but it just didn't happen.
Bah, humbug!!
Maybe you can add some. Head over to the
GotoJSE source
and have a play!