Yesterday was chock full of things that I did. The newsletter, the ALChoon, the SmileBASIC game. And then...
-=-=-
..I stopped.
For the rest of the day, I did practically nothing.
Played a bit of Animal Crossing, and played about a bit with some CSS for the site overhaul, but otherwise nothing much more than that.
The new layout is starting to flow a little better, but I need to rewrite a chunk of the site to deal with the various things that the tabs are doing. Right now, clicking the Browsercade/Shoebox/Foldapuz tabs will only bring up the
default GameList view
, but I'd instead want it to include blogs and things, without getting too messy.
That's kinda the point of this view..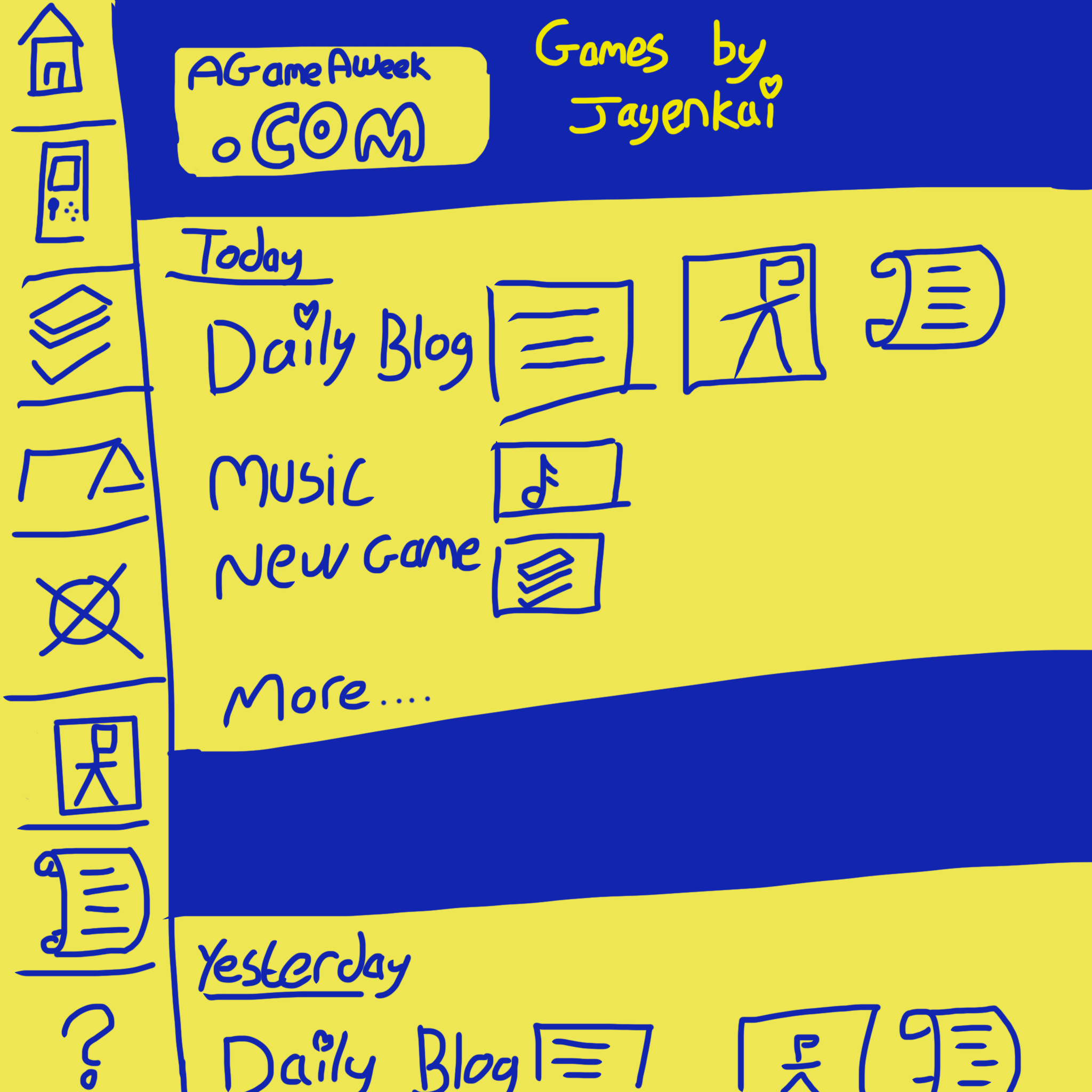 Taking ALL the content from a day, and cramming it into a smaller view.
But will that work?
CAN that work?
And can I design the tabs so that they're obvious enough, because right now, they really aren't all that obvious!
Yep, there's still tons of stuff to work out, as I plough ahead with only the above image as my design philosophy.
Views 25, Upvotes 0
Daily Blog , Redesign