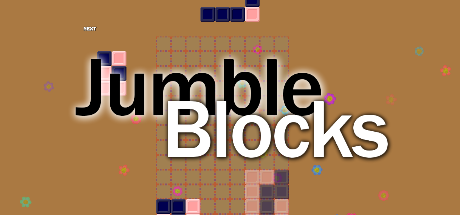 Guide the falling blocks so that they create clusters of colours.

Screenshots
A nice and simple Tetris style game, this week, which sees you struggling to fit two different coloured sets of blocks together.
Try to make square/rectangular clumps of 3x3 or more, all of the same colour, to have them disappear.
The larger the cluster, the more points you'll get for it.


Move block Left and Right


Spin block around

Drop block
Main Downloads
HTML5
Play this game in your browser, at GameJolt
Windows
Download for your PC
Android TV
Download the .APK for Android TV compatible devices. (Requires gamepad)
OUYA
Download the .APK for your lovely little OUYA
Bonus Downloads

Extra Links

Blog Post

Read about the original launch of this game, in an accompanying blog post.

Reviews

Otakupunk

Otakupunk's LetsPlay of the game.
Views 1925, Upvotes 16
Tetris , Puzzle , Blocks , Clusters , Clumps