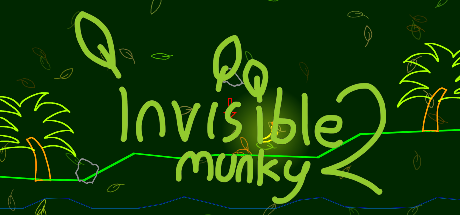 Guide Munky through 50 levels of platforming, banana collecting, enemy thwacking action

Screenshots
Leap your way through 50 levels of platforming action, with only a small red arrow to help you on your way.
Use rocks to smash enemies before they manage to get you.

Movement

Jump

Throw
Main Downloads
HTML5
Play this game in your browser, at GameJolt
Windows
Download for your PC
Android TV
Download the .APK for Android TV compatible devices. (Requires gamepad)
OUYA
Download the .APK for your lovely little OUYA
Bonus Downloads

Extra Links

Blog Post

Read about the original launch of this game, in an accompanying blog post.

YouTube

Watch the trailer on YouTube.

Reviews

Otakupunk

Otakupunk's LetsPlay of the game.
Views 2925, Upvotes 14
Munky , Platform , Invisible Munky