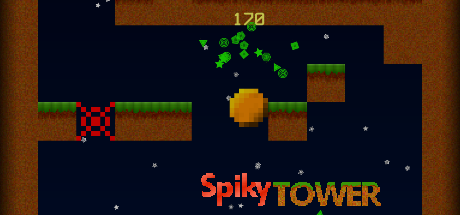 Bounce your way up the tower, but watch out for all the spikes!

Created 26th August, 2019
Language Javascript
Screenshots
-

- Left

- Right
Main Downloads
Browsercade
Click to play this game in your browser, on Desktop, Mobile or Tablet.
Bonus Downloads

Extra Links

Blog Post

Read about the original launch of this game, in an accompanying blog post.

YouTube

Watch the trailer on YouTube.

Player Thoughts

What players thought of the game.
Views 33, Upvotes 1
Spikedislike