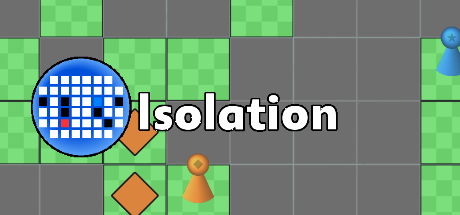 Remove the floor to defeat your opponent.

Created 7th September, 2019
Language Javascript
Screenshots
Move your piece to an adjacent tile, then remove another tile from the board, adjacent to your opponent.
The object of the game is to trap your opponent so they can no longer move their piece.
-
Main Downloads
Shoebox of Games
Click to play this game in your browser, on Desktop, Mobile or Tablet.
Bonus Downloads

Extra Links

Blog Post

Read about the original launch of this game, in an accompanying blog post.

YouTube

Watch the trailer on YouTube.
Views 30, Upvotes 2
Shoebox , Board Game