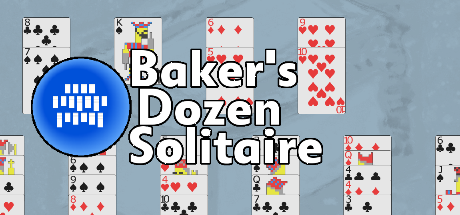 Move all the cards onto the four foundation piles.
Cards can be placed atop one-higher cards, as long as they aren't of the same suit. (9 of Diamonds can be placed onto 10 of Hearts, Clubs or Spades, but NOT 10 of Diamonds)

The foundations should be built up in the usual manner, from Ace to King in the same suit.

Created 19th October, 2019
Language Javascript
Screenshots
-
-
Main Downloads
Shoebox of Games
Click to play this game in your browser, on Desktop, Mobile or Tablet.
Bonus Downloads

Extra Links

Blog Post

Read about the original launch of this game, in an accompanying blog post.

YouTube

Watch the trailer on YouTube.
Views 32, Upvotes 3
Cards , Solitaire